Industrial wireless family
Antaira Technologies: The ARS-7131-AC series is designed for industrial and enterprise wireless access applications. Embedded with the Qualcomm Atheros QCA9892 chipset, it boasts network robustness, stability, and a wide network coverage with a very low voltage input of 9VDC to a high voltage input of 48VDC. Based on IEEE 802.11 a/b/g/n/ac, the access point supports high-speed data transmission of up to 867Mbps.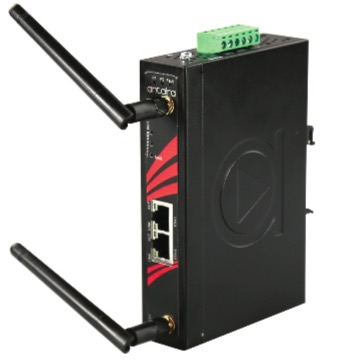 The ARS-7131-AC series is capable of many routing functions only found on more advanced devices such as VPN and firewall features as well as operating in different modes. The device can be used as an access point, WDS Station, transparent bridge, or repeater which makes it suitable for a wide variety of wireless applications. These units also allow the user to position the wireless antennas in a better signal-broadcasting location for improved wireless coverage and signal strength or add external antennas located in an optimized location.