Railway connector solutions
Mencom: A wide range of interconnection solutions for the railway and mass transit industry are available. Not only are they shock, vibration and corrosion resistant while providing performance and reliability with a proven track record, but also fully compliant with all relevant railway standards as well as fire and smoke requirements. The railway connectors are used for data transmission along tracks, passenger rolling stock equipment including brakes and controls, signaling systems, and power transmission on trains and track systems.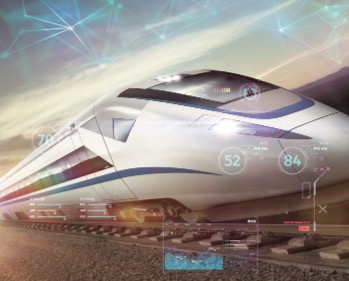 Mencom M12 circular connectors are rugged, compact, durable, and sealed. This pre-assembled solution is especially able to withstand a variety of severe environmental, industrial and chemical conditions. In addition, Mencom M12 circular connectors are highly configurable while featuring an IP67 rating and optional shielding.
The keyway codings are available in A-coding & B-coding (Actuator-sensor plug, DeviceNet, IO-Link and Profibus) and D-coding (Industrial Ethernet, Ethernet/IP for Railway Applications). Custom solutions are also available to meet unique specifications of the railway. Mencom M12 connectors are UL listed.