The world′s first positioning standard for industry: omlox
Uniform positioning standard for industrial products from different vendors is now available. PI (PROFIBUS & PROFINET International) will be handling worldwide coordination and tehnology management.
THE HIGH-TECH COMPANY TRUMPF AND 60 partners have introduced a standard for positioning technologies. Called omlox, this new industry standard provides the means to integrate all existing technologies such as UWB, BLE, RFID, 5G or GPS and deliver positioning data via a uniform interface.
"Despite the current situation, companies should keep their sights fixed firmly on the future and expand their digital applications. A common standard for positioning solutions simplifies logistics enormously and ensures efficiency gains in digital manufacturing," said Thomas Schneider, Managing Director of Development at TRUMPF Werkzeugmaschinen. Omlox may now be used worldwide.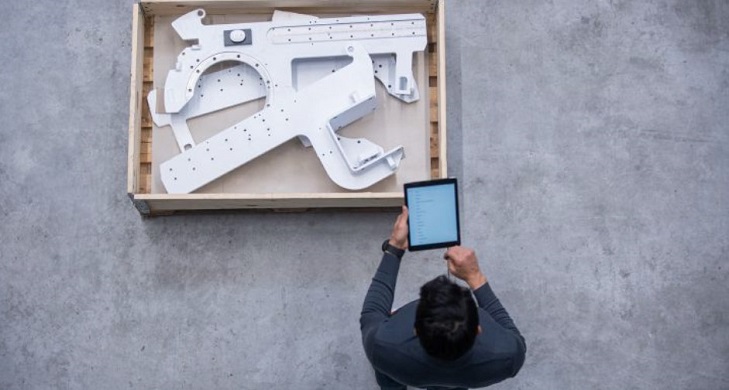 Omlox can locate components which enables manufacturers to track products all along the supply chain.
A global language for industry
They have since handed the project over to the PI organization, which is to advance the omlox standard globally. PI has been supporting various industry standards for 30 years now.
"The PI organization has all the processes and a great deal of experience to bring open and easy-to-use standards to the world. As an independent organization, we can continue to make sure that all partners will be able to contribute on an equal footing," said PI Chairman Karsten Schneider.
Connecting different vendors
Products may be tracked across the board by incorporating various positioning technologies. Omlox serves to pinpoint the location of forklifts, drones, driverless transport systems or tools from different manufacturers with one and the same infrastructure. It enables position data to be used far more widely across the factory. Users can even locate devices inside buildings with accuracy down to the millimeter range, much like what GPS can serve to do outdoors. The initiators of omlox include the software and IT service providers GFT, T-Systems and AWS, the sensor manufacturers SICK and Pepperl+Fuchs, the research institute CEA Leti, the software vendor Heidelberg Mobil and the tracking solutions provider BeSpoon. Around 60 companies are already supporting the project.
News from PROFIBUS & PROFINET International.