Smart Production Special 2020

The smart production solutions that will shape tomorrows manufacturing industry (Photo © CLPA Europe)

A look at smart production solutions
In this special we cover the smart production solutions that will shape tomorrows manufacturing industries. We get insights from leading industry experts on current and upcoming Industrial ioT and connected factory trends. A number of videos explains these technologies in more detail. Finally, there is a list of products that enable users to implement these smart production solutions already today.
---
Expert Insights
John Browett, CC-Link Partner Association

The future is transparent, convergent and time-sensitive

Industry 4.0 is an established trend in factory automation, aimed at increasing convergence and transparency. By implementing systems with these capabilities, businesses can gain greater insights into their processes, hence achieving better quality, productivity and reduced costs. The technology that is delivering these benefits is Time-Sensitive Networking (TSN).
The Connected Industries of the future will generate a constant stream of data from their production systems. Insights derived from this data will provide a key tool for optimising manufacturing processes and improve the ability to adapt to new or varying demands. To gain these insights, data transparency and convergence will be paramount, as they represent the foundations of data-driven manufacturing.
The ability to implement these capabilities ultimately lies in the ability of industrial networks to deliver them. In particular, the network must be able to transfer high volumes of data from multiple sources across the enterprise. Also, it should share time-critical traffic in a reliable and predictable manner to maintain operational performance and efficiency.
The most promising technology for this is TSN, an extension of industrial Ethernet that supports deterministic communications via accurate time synchronisation and traffic scheduling. These mechanisms provide the foundation of the convergence necessary to ... Read more


John Browett, General Manager of the CC-Link Partner Association (CLPA) – Europe
https://eu.cc-link.org/
---
---
Harpartap Parmar, Contemporary Controls

Benefits and Versatility of IP Routers

Most networks today communicate via the Internet Protocol (IP) – the backbone of the Internet. This includes modern machines comprised of complex subsystems with PLCs, HMIs, Barcode Readers, Motors etc. The machine builder pre-de nes each subsystem IP address and the range of addresses devoted to each machine along with the application used for controlling these devices. This addressing convention used by the machine builder may conflict with the addressing policies of the customer potentially jeopardizing a speedy integration of the machine or machines at the plant.
Ease of integration Contemporary Controls' Skorpion series of IP routers eases the integration of new machines into the existing network. Each machine consisting of multiple IP devices connects to the LAN side while keeping the same IP settings for the devices and the application, lowering installation cost and eliminating the troubleshooting associated with changing IP addresses.
The IP address for the WAN port on the IP router is the only setting that requires modi- cation to match the customer network. This allows the reuse of the same configuration across multiple machines that form their own separate network on the LAN side behind an IP router. Having the same setup across all machines makes training maintenance personal ... Read more


Harpartap Parmar, Senior Product Manager, Contemporary Controls
https://www.ccontrols.com
---

---
Dr.-Ing. Lutz Jänicke, Phoenix Contact

Security products for industrial automation: Specialized or better integrated?

Digitization offers many opportunities, but also poses risks. For example, the factory network may be subject to unwanted attacks, such as unauthorized access, malware, incorrect operation or malfunction. To address these risks, cyber security includes technical measures designed to prevent or at least contain damage.
Essentially, these are methods to limit access and approaches to protect integrity. The individual measures complement each other in their effects.
- Protection against unauthorized access
Regardless of whether a targeted attack or a misuse must be prevented, access protection is probably the most important instrument of cyber security. It begins with physical protection against unauthorized access and continues on the communication level. If the attacker does not gain access to the network, the damage potential is obviously much lower.
- Protection at the network level
Firewalls are the first line of defense to prevent unauthorized intrusion via communication links. They filter the communication connections so that only permitted connections can be established. This filtering can either be integrated into a device or implemented by a dedicated firewall component in the network. A built-in firewall is advantageous in terms of cost, but is more vulnerable to attack depending on the quality of the main ... Read more


Dr.-Ing. Lutz Jänicke, Corporate Product & Solution Security Officer, Phoenix Contact
https://www.phoenixcontact.com
---

---
Syed Mohsin Ali, Omdia

Industrial connectivity an overview

Connectivity is one of the fundamental pillars upon which the industrial IoT (IIoT) is built. And over the last few decades, industrial connectivity in particular has evolved considerably, especially in response to the ever-changing requirements of the manufacturing industry. Following the advent of discrete wires to communicate with field devices, the Fieldbus industrial networking technology came into play, introducing the concept of a controller to communicate with field devices. A rival technology, Ethernet, became a household name in the early 1990s and then found gradual adoption by industry starting in the early 2000s.
In many industrial networks today, Ethernet is deployed along with Fieldbus and wireless technologies. Those mechanisms continue to evolve even with the arrival in the industrial manufacturing world of much newer technologies, such as 5G, Time-Sensitive Networking (TSN), and Advanced Physical Layer (APL). The new technologies form part of a comprehensive examination of the industrial connectivity landscape covered by my recently published study, Industrial Communications Report – 2020.
A number game
The number of connected nodes being shipped every year continues to increase with an exception of 2020, Omdia estimates. Not only are more devices able to connect to a network, the number of nodes is ... Read more


Syed Mohsin Ali, Senior Analyst, Industrial Connectivity, Omdia
www.omdia.com
---
Al Presher, Industrial Ethernet Book

Networking megatrends shape Automation & Control in 2021

Industrial automation and control is a primary beneficiary of the networking megatrends that have been shaping the future of the Industrial Internet of Things (IIoT) and Industry 4.0 technology initiatives for more than a decade. Industrial networking is more of a centerpiece for the world of automation and control than ever before because of the far-reaching implications and technological potential that connectivity offers in industrial applications.
As we head into 2021, a series of automation and control megatrends are in a position to make "outsized" impacts on smart manufacturing and factory automation. Industrial innovation and standards development often seems to be moving in slow motion as they move towards the mainstream. But as we look into at a series of technology megatrends shaping industry, we see big ideas and industry cooperation taking automation and control to new levels of performance.
Edge Computing
The optimal use of data and connectivity between enterprise systems and the plant floor easily, flexibly and securely offers a wide range of benefits for manufacturers. IT technologies need to play a vital role in IIoT system architectures, even as gateways are evolving to provide more flexible, innovative and efficient software solutions.
Cloud Connectivity
While we note ... Read more


Al Presher, Editor-in-Chief, Industrial Ethernet Book
https://eu.cc-link.org/
---
Video Playlist
A collection of educational videos explaing Time Sensitive Networking, Edge AI, Gigabit Ethernet, Industrial 5G, and other advanced automation concepts.
---
Product Highlights
The systems and components to build smart production solutions
E800 TSN enabled inverter

The new E800 compact inverter family offers CC-Link IE TSN connectivity, allowing TCP/IP and inverter control traffic (including safety) to share the same network. This reduces costs, troubleshooting and time to market due to simpler system designs.
---
Fast, Secure IP Routers

Simplify device commissioning and troubleshooting with Contemporary Controls' IP routers. Easy set-up and advanced features including PAT, NAT, port forwarding and stateful firewall. Gigabit, cellular and secure remote access also available.
---
Modular all-in-one industrial PCs

With its all-in-one solutions (AIO), Phoenix Contact offers industrial PCs with a completely closed die-cast aluminum housing (IP65), which are ideally suited for modern operating concepts due to their powerful technology, modular extendibility, and integrated PROFIsafe functionality.
---
Cost-effective analysis of incremental signals

Beckhoff has extended the EL51xx EtherCAT Terminal series with four new highly compact and high-performance I/Os. With these terminals the analysis of incremental signals in the controller can now be implemented in a more space-saving and cost-effective manner.
---
Ethernet edge I/O with PID, SSH, and LDAP support

Opto 22 has further expanded the features of its groov RIO edge I/O module with the release of its version 3.0 firmware. This version introduces true standalone PID control, thermistor support, and centralized user management via LDAP.
---
Intelligent edge automation platform

The Red Lion FlexEdge intelligent edge automation platform combines the scalability of Linux with Crimson 3.2 software into one user-friendly operating system, enabling a single controller to provide advanced networking, security, and automation.
---
Industrial cybersecurity solution

Moxa has introduced its new industrial cybersecurity solution, EtherCatch IEC-G102-BP Series IPS, EtherFire IEF-G9010 Series next-generation firewall, and Security Dashboard Console security management software.
---
Connecting Siemens controllers with the Industrial IoT

The Softing edgeConnector Siemens version v1.20 software module is based on container technology and connects Siemens Simatic S7-1200, S7-1500 and S7-300/400 controllers with industrial IoT applications.
---
HART data at the speed of Ethernet

The HES HART to Ethernet Gateway System from Moore Industries can connect up to 64 Smart HART devices. Via Modbus/TCP or HART-IP the collected data can be made available to any process control or asset management system.
---
Data and power supply for up to 26 devices

Siemens is expanding its Scalance X industrial Ethernet switches portfolio with the PoE (Power over Ethernet) versions, whichcan supply data and power to up to 26 end devices via one data cable.
---
Our Smart Production Special Partners
Lead Partner

CC-Link Partner Association (CLPA)
---
Premium Partner

Contemporary Controls
---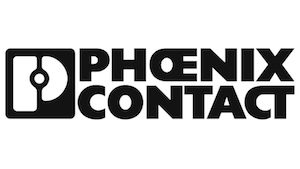 Phoenix Contact