Products/
Ethernet Enabled Devices

Bar Code Readers
Controllers
Data Acquisition Systems
HMI
I/O Blocks
Industrial Computers
Motion Control
Telephones
Video Systems
Vision Systems
Weighing Terminals
Other


Paragon Robotics, LLC

PR9 industrial control line
Our PR9 line of equipment offers the next-generation in networked data acquisition and control syste...

Read more...
---
Paul Vahle GmbH & Co KG

SMG Ethernet Data Communication System
The SMG Ethernet Data transmission system is suitable for automation applications as it transmits, f...

Read more...
---
Pro-face UK Ltd

FP3710K - Flat Panel Monitor
The FP3710K is a 15-inch XGA flat panel monitor that comes complete with integrated keypad. The FP37...

Read more...
---
Rabbit Semicondutor

RabbitLink
RabbitLinkT adds Ethernet/Internet debugging and prgramming capability for Rabbit 2000 microprocesso...

Read more...
---
Rockwell Automation

Allen-Bradley PowerMonitor 1000
The Allen-Bradley Powermonitor 1000 is a cost effective energy monitoring and control solution. The ...

Read more...
---
Sponsors: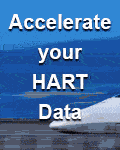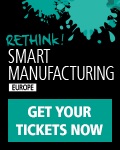 Get Social with us: