Products/
Services

Consultants
Designers
Diagnostics
Integrators
Maintenance
Training


Kazio Networks

Industrial Network Services
Kazio Networks provides turnkey engineering services in Industrial Ethernet infrastructure design, a...

Read more...
---
MarCom

Integration services
MarCom offers integration on Ethernet fieldbus solutions in the industrial and building sector. MarC...

Read more...
---
Massa Group Ltd

Industrial Networking Solutions
Massa Data Installation provide the physical control network platform. Installations and designs typ...

Read more...
---
Netdot3 Ltd

Integration
NETdot3 can provide turnkey network solutions that encompass copper and fibre infrastructure, active...

Read more...
---
Pyramid Solutions Inc

Systems Integration
Pyramid Solutions' has extensive experience integrating solutions with ethernet / TCP/IP as well as ...

Read more...
---
Sponsors: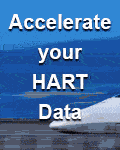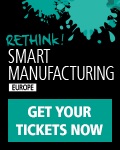 Get Social with us: